SliderPLUS
The first slider in the world that combines portable size with long camera travel.
▼
What makes SliderPLUS magical?
With its award-winning unique design, you will travel with half the weight of a traditional slider and work in tight/crowded spaces much more efficiently.

Slide Range
The rails of SliderPLUS move with the camera, giving you twice the amount of range compared to regular sliders of its size.

Dolly Range
SliderPLUS gives longer dolly in/out range compared to regular sliders. Since the rails move together with the camera, they won't get in the shot.
For any workflow
2 Models & 4 Sizes
Standard models are lighter and more affordable. PRO models have higher carrying capacity.
Leaving Your
Slider Behind? NO MORE!
Fast to Set up - Easy to Relocate
No tools or assembly required. It takes only a few seconds to set up for quick filming and location changes. SliderPLUS has a locking mechanism to make it immobile so you don't need to disassemble the system to relocate.
All Models Fit in edelkrone Backpack
This amazing portability makes it very easy to carry your SliderPLUS. You will use it more often!
Down to the Smallest Detail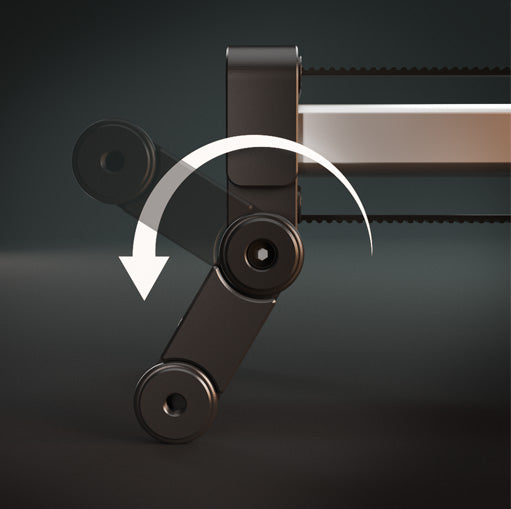 Built-in Foldable Legs
You may adjust each leg independently to adapt to the terrain or fold them up for easy storage.
Magnetic Belt Clips
You can replace the belts whenever you need without wasting time thanks to the magnetic snap-on belt clips.
Pop-up Screw
The mounting screw on top can retract to protect your bag from scratches and tears.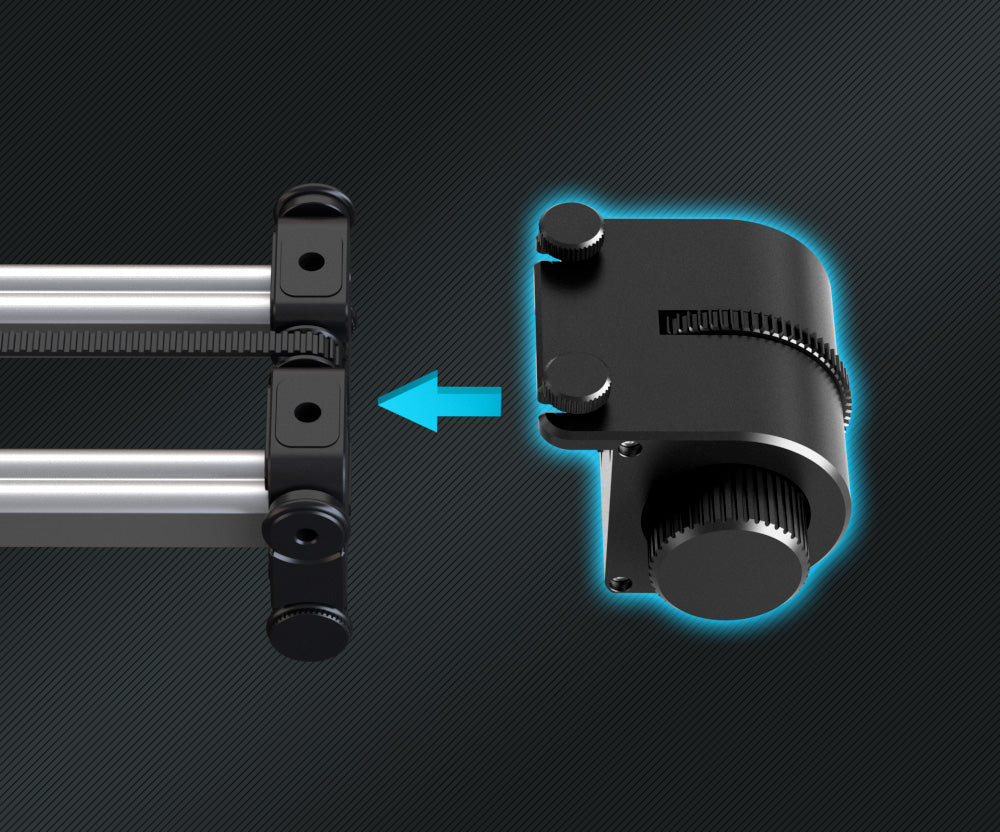 Hand-pushing Perfected
Steady Module
With Steady Module, even beginners can get perfectly smooth manual slides at the first try, even at very low speeds!
No batteries. No chargers.
Completely mechanical solution. Uses fluid dynamics to dampen and smooth out the movement. Perfect for remote locations with no electricity.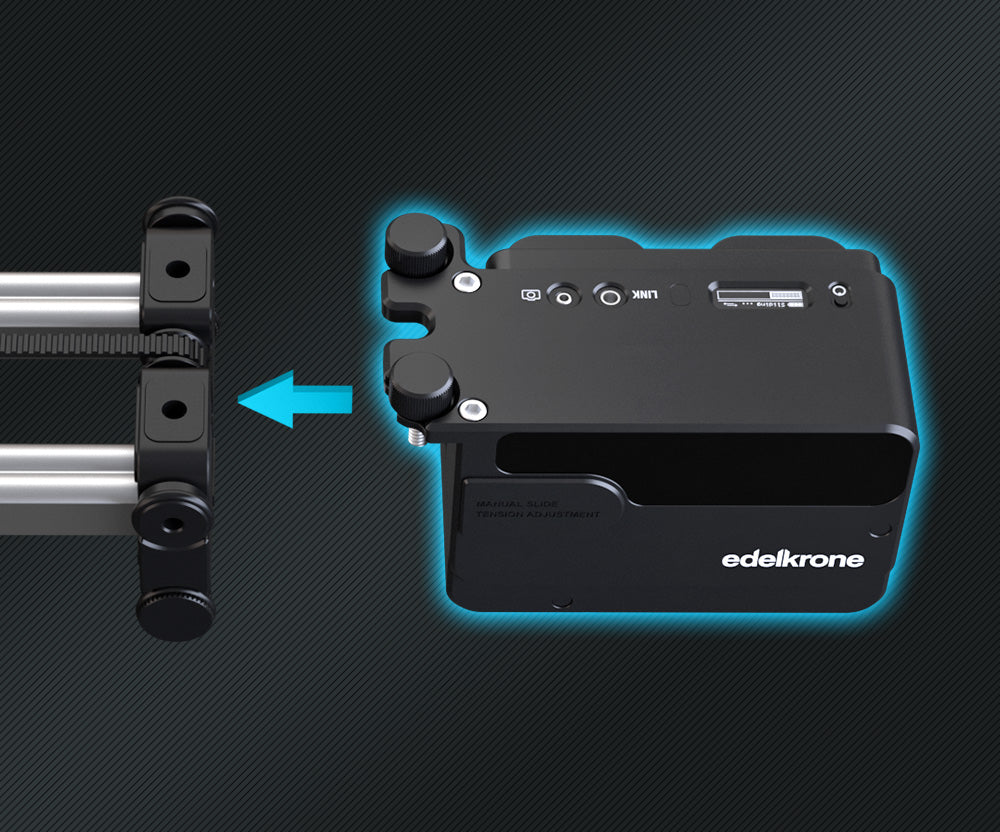 Ultra-Precise & Repeatable Motion
Motor Module
• Slide Automation
• Motion Time-lapse
• Stop Motion
• Visual Effects
You can still move your SliderPLUS with your hands to set positions while Motor Module is attached! No other solution on the market can do this.
Motor Module is controlled with edelkrone App or Controller and can be attached to all SliderPLUS models.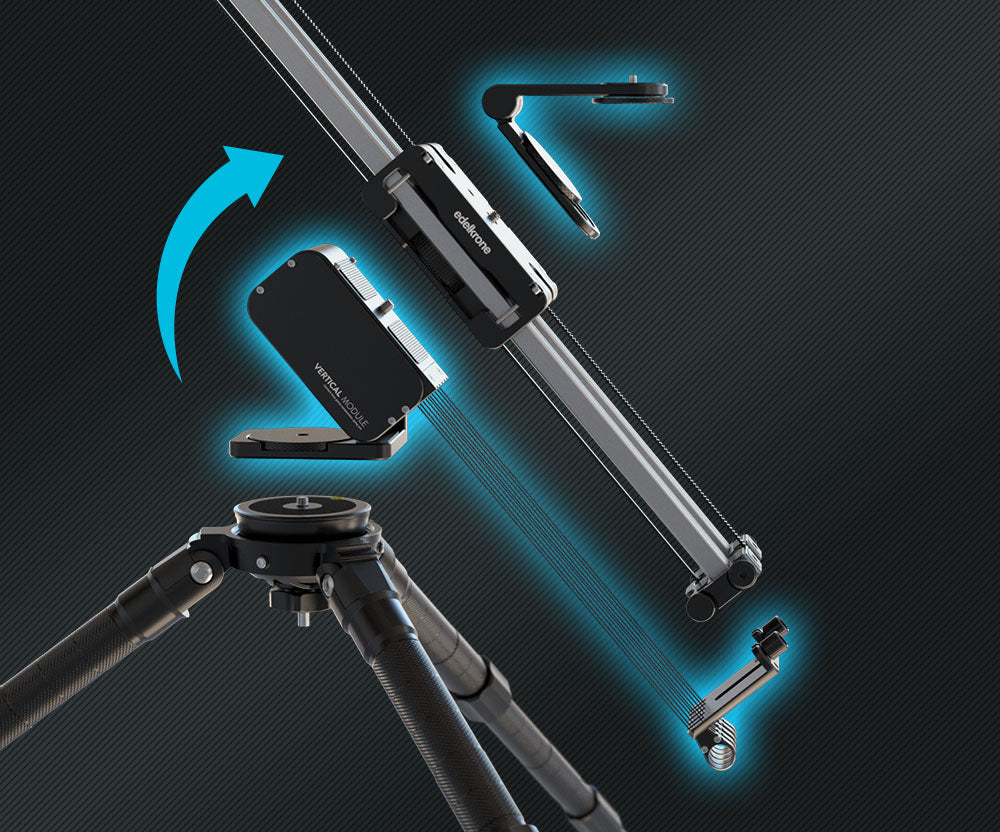 Vertical Motion NOW Possible
Vertical Module
Enhance your story telling with captivating inclined shots and an impressive 90-degree vertical angle. Your SliderPLUS will still give motion twice its length!
(Vertical Module needs Motor Module to work.)
What makes Vertical Module so remarkable is its ability to compensate for gravity and keep the system weightless without the need for counter weights.
This is made possible by the constant force springs integrated into the module's design. With its lightweight construction, weighing less than 1 kg, it can effortlessly lift up to 5 kg!
▼
Diversify Your Angles
Motor Module Connects Wirelessly to edelkrone Heads
The devices pair instantly in the background while using the same App or controller to control all devices together.
▼
Controlling Options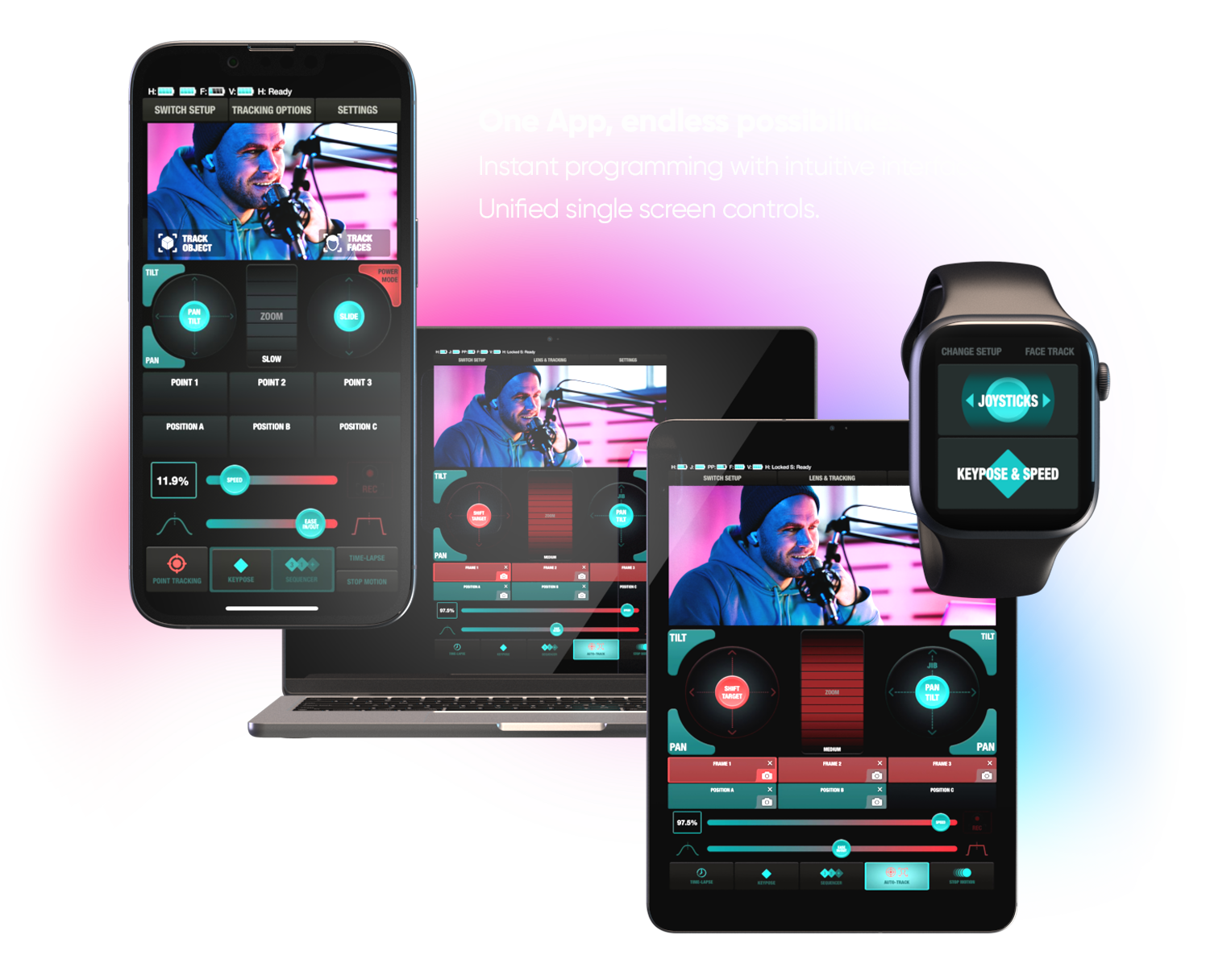 edelkrone App
The edelkrone App stands out as a comprehensive and intuitive control platform, designed to seamlessly and wirelessly control all edelkrone devices from both Apple and Android devices. Learn More.
More Options?
Beyond the edelkrone App's wireless capabilities, did you know that there are diverse ways to control and integrate your edelkrone devices? Whether through custom software, wired connections, or third-party integrations, there's so much more to explore. Learn More.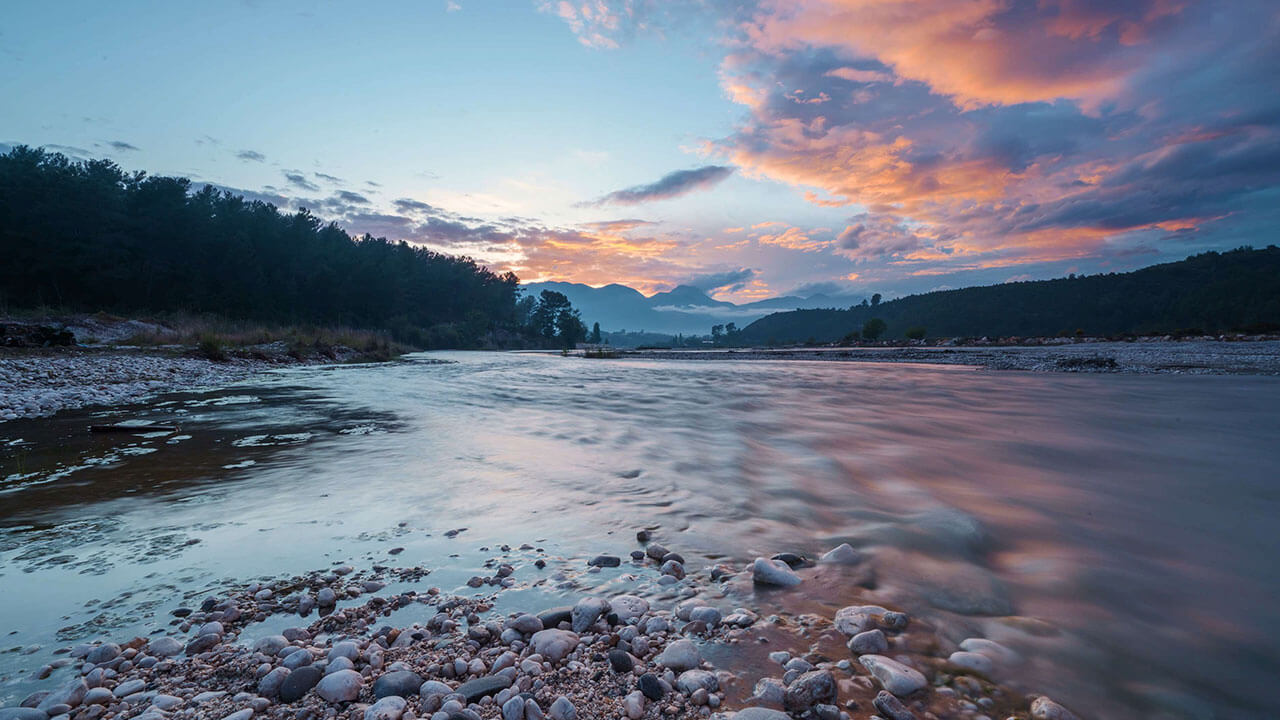 Super easy time-lapse programming
Setting up a motion time-lapse is the easiest with edelkrone App. In your time-lapse videos, you can have a simple transition between two keyposes or you can convert a recorded complex camera motion into a time-lapse with a single button.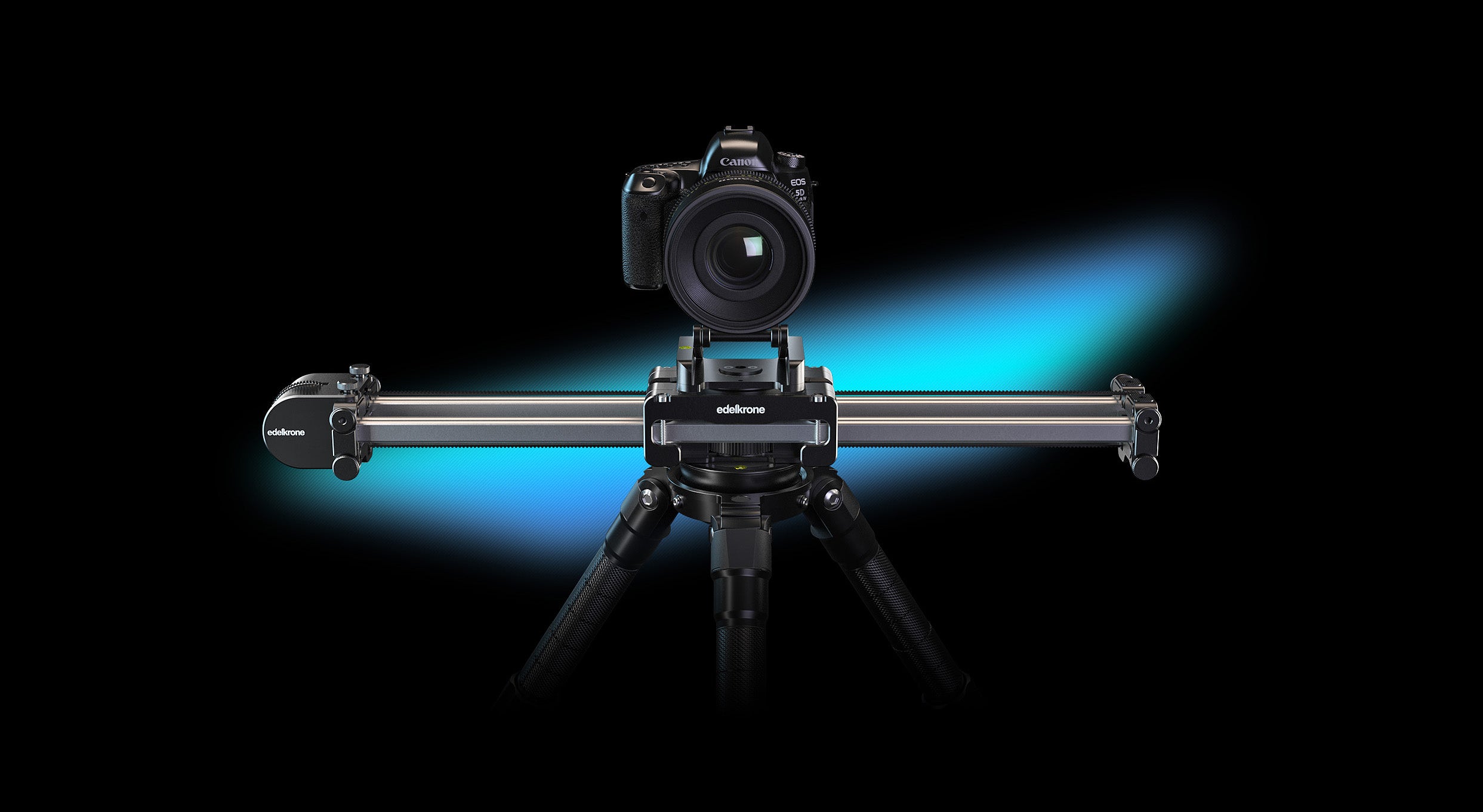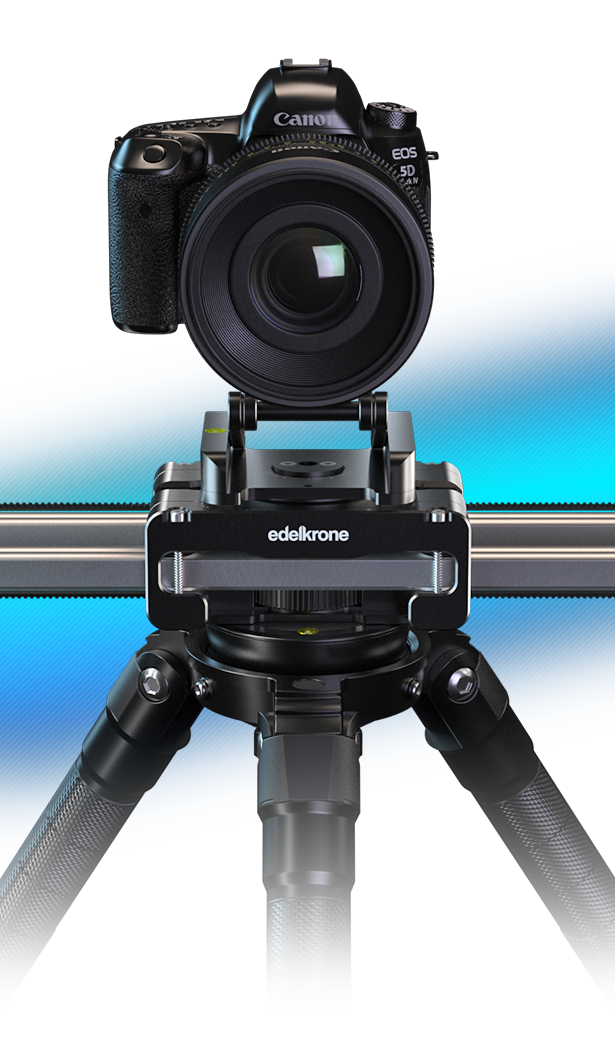 Your Shortcut to Cinematic Motion
Box Contents
SliderPLUS, 2 x Geared belts with magnetic clips, 2 x fabric belts with magnetic clips, Cleaning Kit, Allen Keys, 2 x Spare module attachment screws.
SliderPLUS, 2 x Geared belts with magnetic clips, 2 x fabric belts with magnetic clips, Cleaning Kit, Allen Keys, 2 x Spare module attachment screws.
Camera travel on tripod
Compact: 1.3 ft (40 cm)
Long: 2.6 ft (80 cm)
Compact: 1.6 ft (50 cm)
Long: 2.9 ft (90 cm)
Camera travel on ground
Compact: 0.7 ft (20 cm)
Long: 1.3 ft (40 cm)
Compact: 0.8 ft (25 cm)
Long: 1.4 ft (45 cm)
Load capacity on tripod
Compact: 15 lb (6.8 kg)
Long: 10 lb (4.5 kg)
Compact: 25 lb (11.3 kg)
Long: 20 lb (9 kg)
Load capacity on ground
Compact: 50 lb (22.5 kg)
Long: 40 lb (18 kg)
Compact: 50 lb (22.5 kg)
Long: 40 lb (18 kg)
Weight
Compact: 3.04 lb (1.38 kg)
Long: 3.2 lb (1.45 kg)
Compact: 3.41 lb (1.55 kg)
Long: 4.05 lb (1.84 kg)
Size (L x W x H)
Compact: 13.22 x 4.25 x 2.79 in (336 x 108 x 71 mm)
Long: 21.10 x 4.25 x 2.79 in (536 x 108 x 71 mm)
Compact: 17.20 x 4.25 x 2.79 in (437 x 108 x 71 mm)
Long: 25.07 x 4.25 x 2.79 in (637 x 108 x 71 mm)
Mounting options
3/8"-16 mounting port on bottom
3/8"-16 mounting screw on top
3/8"-16 mounting port on bottom
3/8"-16 mounting screw on top
Working mechanism
Non-friction ball bearing
Tracking system
Non-friction ball bearing
Tracking system
Additional features
Safety lock
Foldable legs
Magnetic belt clips
Safety lock
Foldable legs
Magnetic belt clips
Tripod mounting wheel
Materials
CNC machined aluminum and stainless steel components
Steel ball bearings
Temperature-treated aluminum rods
CNC machined aluminum and stainless steel components
Steel ball bearings
Temperature-treated aluminum rods
Suggested tripod specs
Compact: Distance between legs should be
27.5 in (70 cm) or more

Long: Distance between legs should be
43 in (110 cm) or more
Compact: Distance between legs should be
31.4 in (80 cm) or more

Long: Distance between legs should be
47 in (120 cm) or more